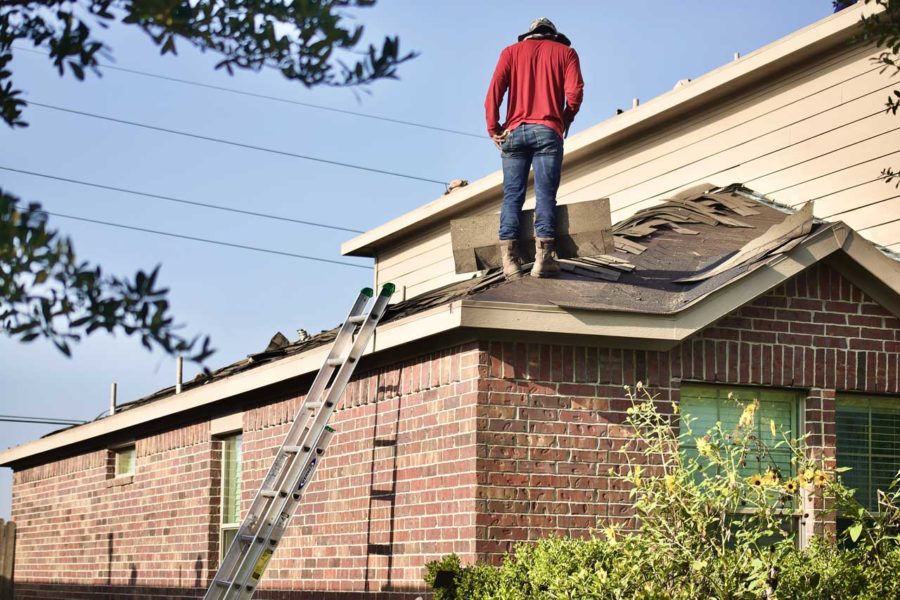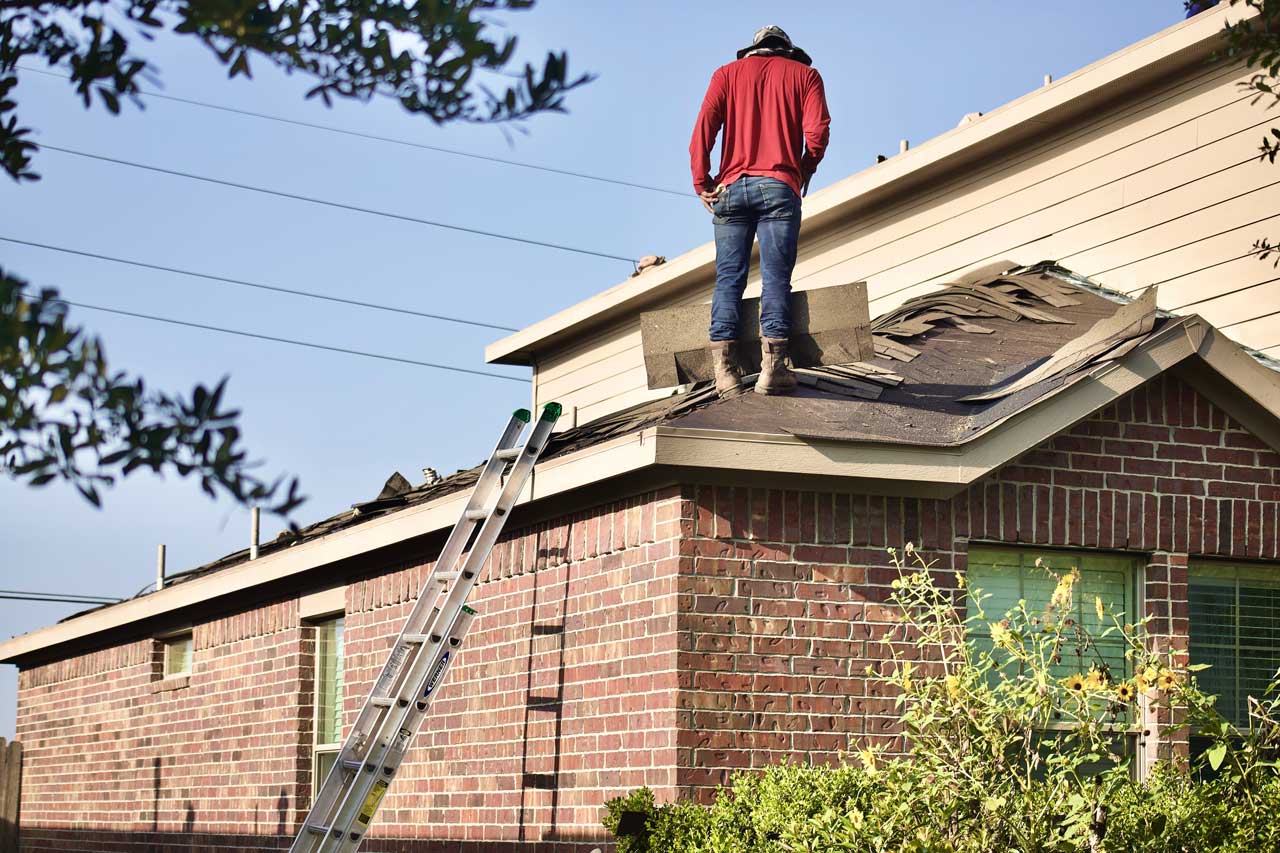 Are you getting geared up to start a home renovation, repair, or remodel project? Getting some extra hands in the mix by bringing in a general contractor to help with your home improvement projects is a wonderful idea. Their skilled craft is what allows us to create a beautiful place to host the special moments of our lives.
Whether giving your home character through new hardwood flooring, having a new front door installed, renovating a historic house in the downtown area, or even helping bolster your curb appeal before you sell, a general contractor can help.
But how do you find the right contractor? And what should you know about hiring one?
We've put together this guide so that when you hire someone to work on your house — whether it's just minor repairs or an entire renovation — you get what you're looking for without extra hassle down the line.
Missing one of these steps can cost you money out of your pocket, so pay attention.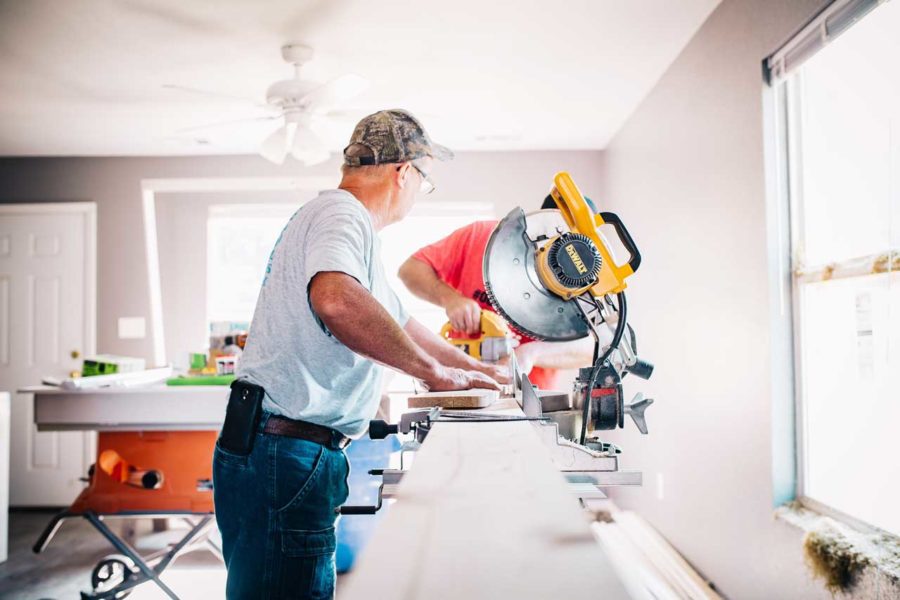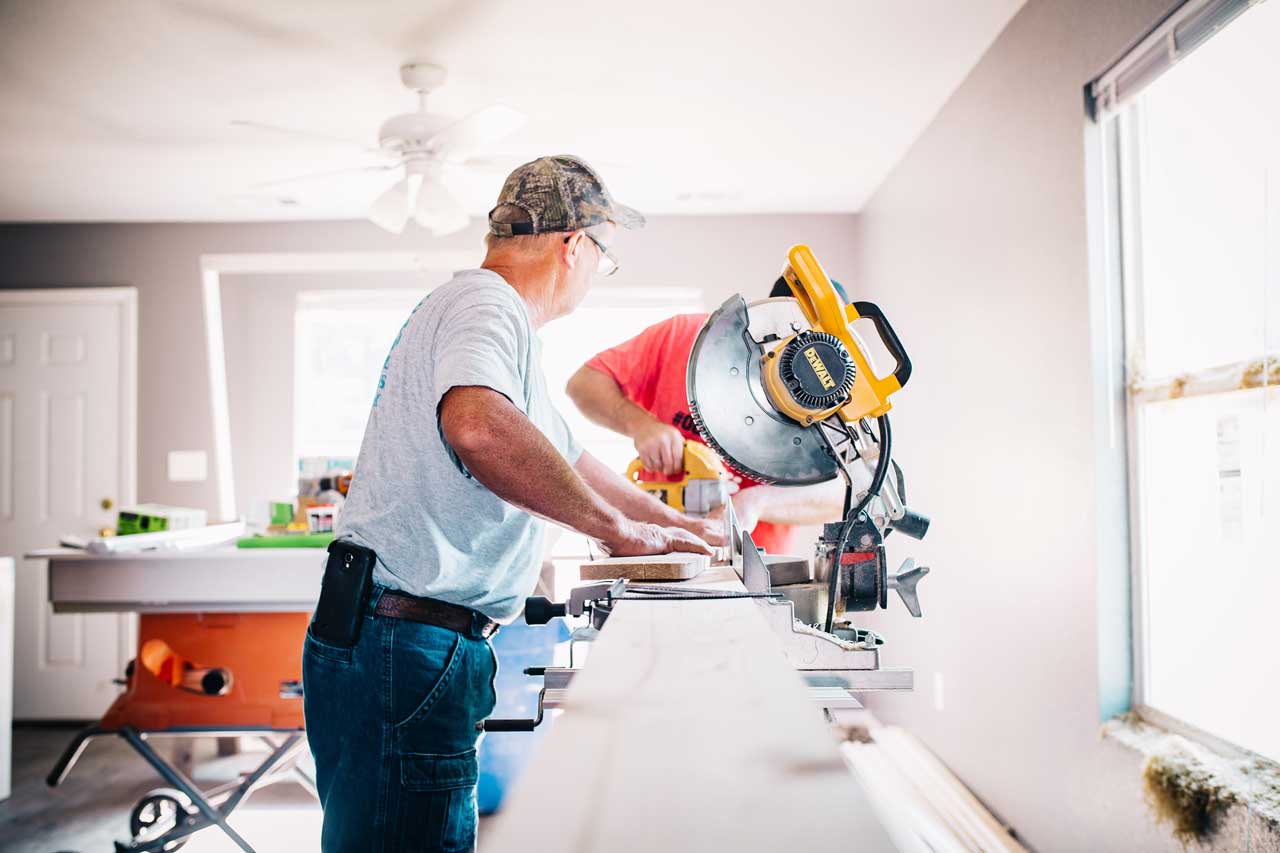 1. Never Sign a Contract With a General Contractor Without Proof of Insurance.
When you hire a contractor to help with your home, you want to make sure that they're insured. This is one of the most important things you can do for yourself. Also, it's one of the most important ways you can protect yourself against liability if something goes wrong.
There are several types of insurance a good contractor will have before starting a project. One of the most important types is general liability coverage.
Liability insurance covers any damage to your property caused by their work. This can include things like accidental damage or water leaks, faulty construction, or shoddy workmanship. If you're hiring someone to do something major like a roof replacement or new bathroom installation, it's especially important to make sure they have this coverage. Otherwise, they could walk away from the job and leave you with thousands of dollars in repairs. Doing so puts you right back in the position where you started.
Here are a list of things avoid when you're considering a contractor:
Never sign a contract before being shown proof of insurance.
Don't let a contractor start working without seeing proof of insurance.
Never "take their word for it" when it comes to insurance coverage.
Alternatively, there are a few things you should do:
Ask to be a certificate holder and have a certificate of insurance emailed, faxed, or snail-mailed to you.
Do look at the details of the insurance policy.
Always let your insurance company review the certificate.
Being listed as a certificate holder ensures the contractor has current insurance. This is a very common request, so don't be shy about asking for it. If you are unsure of what you are looking for when you receive the certificate, forward it to your insurance agent. That is why you have a relationship with the insurance agency you do business with. Your insurance agent will review it and give you details about the contractor's coverage.
If you skip this step, any damage a contractor causes and/or any injuries to the contractor's employees will be your problem, which equals money out of your pocket.
Have These Protections in Place When Hiring a General Contractor
General Liability (which protects against bodily injury and property damage)
Workers' Compensation (which protects employees against injuries on the job)
Bonds (which ensures that if something goes wrong with construction or remodeling work being done by your contractor, they'll pay up).
It is a good idea to ask if your contractor has specific liability insurance, known as contractor liability insurance. This differs from general liability insurance because it covers any damage that is caused by the contractor. Plus, their employees or subcontractors.
Additionally, check for professional liability insurance. This type of insurance protects the contractor from financial loss in case of a lawsuit over things like employee theft, injury, or property damage. If the contractor doesn't have this coverage and something goes wrong on your project, they could be liable for damages. They could attempt to put you on the hook for if you don't know any better.
The best way to protect yourself from liability is to get a signed contract that clearly states what is expected of both parties and what will happen if something goes wrong.
For your own protection, you may want to consider adding your contractor as an additional insured to your insurance policy. An additional insured can help protect you from liability if the contractor is found responsible for damages. This means that when you purchase an additional insured policy, the insurance company will cover your losses – if the contractor is found liable.
When To Consider Purchasing an Additional Insured Policy
If you are hiring a general contractor or subcontractor to perform construction or renovation on your home.
When the value of the project exceeds $500,000 (or $100,000 for residential projects).
The project involves improvements or repairs that are not part of normal maintenance or upkeep of your home.
Never assume your contractor has the proper coverage because the standard requirements can vary by state.
2. Beware of Contractors That Are Not Local
Non-local contractors are a big red flag for a number of reasons.
Some of the things you have to worry about with out-of-state contractors are:
Not having the proper insurance coverage for the state they're working in (coverage can vary state by state)
Only seeking out quick money and not lasting relationships
If something goes wrong, there is no promise the contractor will still be around to make things right
We have seen a fairly substantial influx of contractors from other states that are not ethical.
With out-of-state contractors, there is often a pattern. Contractors who don't live, work, or play in the area often don't care about their reputation. They're in it for the money, and their quality of work will prove it.
The worst part is when you go to complain about poor workmanship. You won't be able to find them because they've already moved on to another town for another quick flip. They may make promises of quality work for a good price, but it is a "deal" too good to be true.
We always recommend hiring a contractor who lives and works in your state. Primarily because you'll be able to find them if something goes wrong. If they are local, they'll know more about local regulations and codes. Hiring a local contractor also allows you to build a relationship, giving you a bit more peace of mind during and after the project. We urge you to do your research on any company you're considering hiring. Ask where they are headquartered, who owns the company, check out the BBB, Angie's List, etc.
3. Never Pay a Contractor Up Front
There is a standard in any contracting business to ensure fairness. It involves clear contracts, good working relationships, and only paying for a portion of a job before it is finished. If a contractor is asking for all of the money for a job upfront or is asking an abnormal amount for materials "before a job can begin," steer clear.
A few years back, a fairly substantial storm swept through our neck of the woods in South Carolina. O'Connor Insurance had a few clients who ended up with roofs in need of repair and went on to pay for full roof replacements. However, they paid in full upfront before the work was done. We found out later that the company filed bankruptcy. What do you think happened to that money? Do you think the clients that paid it ever saw it again? Absolutely not.
Their roofs needed to be replaced, so they received their insurance money and then paid it all to a company that left town before they finished the work. That's a lot of money out of pocket, and it's as gone as that roofing company's namesake.
Luckily, this is one of the most avoidable mistakes if you're proactive and stand your ground. Know what is reasonable. Also, know that a general contractor asking for a job to be paid in full before work begins is unreasonable. That being said, it is not uncommon to be asked to pay a deposit or percentage of the cost of the job to get things started.
If you are asked for money upfront, do your research to ensure the company is legitimate. Also, have a signed contract agreeing on the work and cost. Lastly, give a maximum of 25% upfront.
4. Ask Contractors For References
Anyone who does a good job should be able to provide you with at least 3-5 customers they have done a similar project for. However, don't just take their word for it – call those references. Make sure you are getting the full picture of the kind of work you can expect from the contractor you hire.
It's easy to write off actually calling references. You might think, "Oh, the contractor gave me the references. There must not be anything to hide." To protect yourself or your business from taking a hit, do yourself a favor and call the references. This is the definition of being proactive, prioritizing safety over being sorry later down the line.
The easiest way to do a reference check before hiring a contractor:
Ask the contractor for 3-5 clients they have done similar work for.
Call those references.
Start with the golden question: "Would you hire this contractor again for additional work?"
If the answer is "no," you know all you need to know.
If the answer is "yes," dig a little deeper into the quality of work done.
Additional questions you can ask during a reference check:
"What kind of project did (contractor) do for you?"
"How long did (contractor) spend on the project?"
"How long ago was the project? How is the project doing today?"
5. Get More Than One Estimate From Contractors
I know it takes time, but you are spending a lot of money on any home project. Get at least three estimates before you dive into your home repairs. Ideally, get five estimates if you have the time. This helps you get the best understanding of how much money you should spend, and helps gauge the level of trust you can put into an individual.
Remember: You are not just paying a general contractor to do the job. You are also paying for that person's professional opinion. You don't just want to find affordable work; you want to find a contractor you can trust.
If that funny feeling starts to creep in, and you feel like your gut is trying to tell you something…listen. If you start this process and aren't sure about something…call us at 704-510-8884. 
Every single day, this is what we do. Are you starting a full home renovation? You can call us. Just getting things started with a kitchen remodel? You can call us. Installing new steps or handrails? Call us. It is always better to get a second opinion and be safe rather than sorry down the road.
With O'Connor Insurance as your insurance professionals, we are happy to help you make sure you're in a good place to start turning your home or office into a space you can love wholeheartedly. Reach us at 704-510-8884 or contact us through our website.
Just for you, we've compiled some great extra resources from the state to help you before you hire a contractor:
North Carolina Attorney General's office about hiring contractors