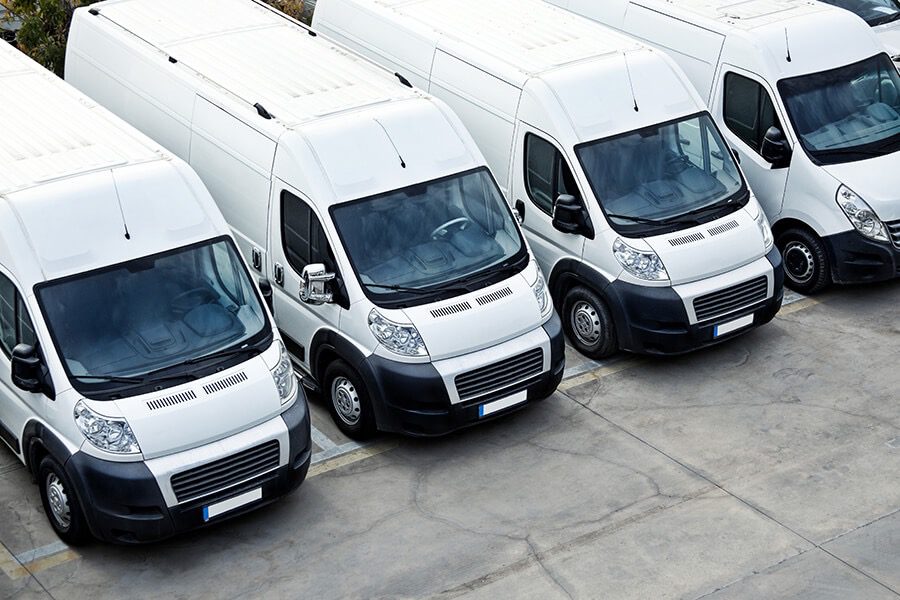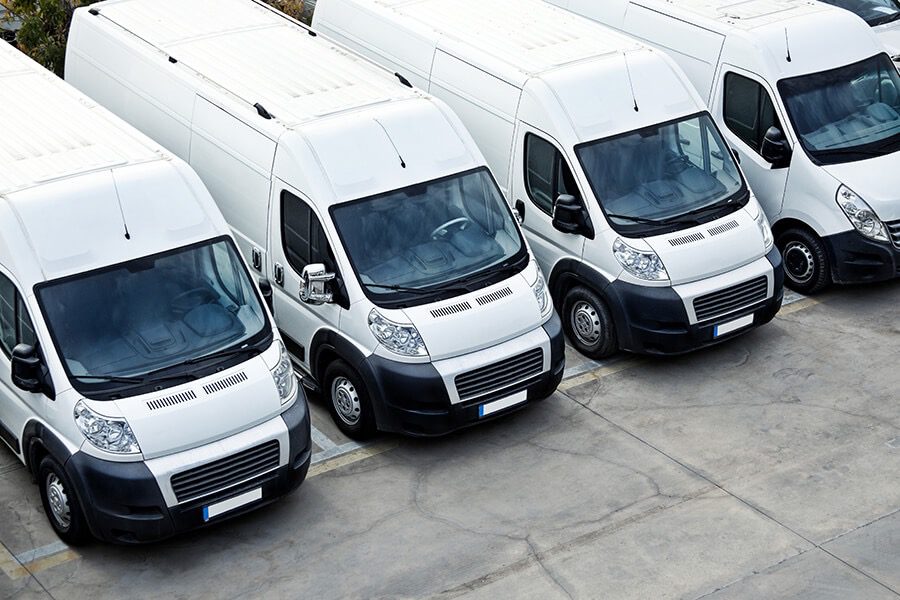 Workers' Compensation
Risk Factor
If one of your employees receives an injury or becomes ill due to a work-related occurrence, you are required by law to have the proper coverage in place.
Solution
Workers' compensation protects your employees should a job-related injury or sickness occur during the course of employment. This coverage is required by law and may vary by state, so be sure that you understand your obligations for all physical locations where your business operates in and all physical locations where you hire your employees.
Workers' compensation is a system of no-fault insurance that provides monetary compensation and medical benefits to employees (or their survivors) for work-related injuries, diseases and deaths. Workers' compensation is governed by state law.
 What benefits are available under workers' compensation?
Workers' compensation covers employees who are unable to work because of a work-related injury or illness. The injured employee will be indemnified for lost wages as a result of the work-related injury if he or she is medically authorized off from work. Typically, lost time benefits are a percentage of the injured employee's pre-injury wage. In addition to all medical expenses related to the treatment, rehabilitation is also typically covered.
The Employer's Responsibilities
Employers are required to do the following to comply with workers' compensation insurance laws:
Provide coverage for their employees and are held liable for all injuries suffered by employees while they are on the job (with the exception of employers residing in the state of Texas)
Pay premiums and provide the carrier with audit payroll numbers
Provide a safe environment
Notify the carrier as soon as possible after an injury
Investigate injuries
Managing Your Workers' Compensation Costs
Your workers' compensation insurance premium is based on a rating your company has, which is based on payroll, averages for your industry and claims experienced over a three-year period. Claims have a direct impact on this experience modification factor (mod), which can significantly drive up premiums. This means many times a company will pay for its own claims in increased premium costs. There are many things that companies can do to lower their workers' compensation costs, such as the following:
Inspecting your insurance policy to make sure that all job classifications and payrolls are correct.
Making an investment in workplace safety to avoid accidents to improve claim histories and reduce overall costs. If you modify operating procedures even slightly, you can alleviate unnecessary exposure to injuries.
Considering using a managed care organization that has a relationship with your insurance company. This will help you save on medical treatment costs.
Creating a modified duty program at your organization to help injured employees return to work sooner. Under these programs, employees are assigned duties that they can physically complete while they recover. The most successful return to work programs incorporate speedy, quality medical care and assistance to reduce emotional stress after an accident.
Commercial Umbrella / Excess Insurance
Risk Factor
Losses and lawsuits are quite common in the construction business, and settlements can be substantial. If your business is found to be responsible for damage or injury on the job site, you could be facing a large liability loss that exceeds the basic limits of your standard policy.
Solution
You should consider purchasing a commercial umbrella insurance policy which provides higher limits, typically between $1,000,000 and $10,000,000, and often broadened coverages. Coverage is extended over various policies, including general liability insurance, business auto, and directors and officers liability insurance.
Umbrella Insurance for Your Business and Peace of Mind
In a culture where litigation is commonplace, business owners have many more worries than making profits and retaining top employees. If your product injures a consumer, your organization could face a devastating lawsuit, exponential damages and a tainted reputation in the marketplace. To assist with the financial burden of a claim, many business owners purchase commercial umbrella insurance on top of their standard commercial general liability (CGL) insurance policies.
Most CGL policies have an aggregate limit that, once exhausted, will not cover any other excess claims. Experienced business professionals understand that the litigious nature of our society combined with surmounting liability judgments are reason enough to purchase additional coverage.
Lawsuits frequently impose multimillion-dollar penalties on businesses—far outside the coverage provided by most CGL policies. As a result, common losses such as vehicle accidents, employment claims and hazardous substance spills can pose a serious financial threat.
Businesses are also liable for the health and safety of their employees and for their employees' behavior. For instance, your business could be held liable after your holiday party results in property damage to a rented banquet hall. You may also face litigation if your business office has a carbon monoxide leak that causes a number of employees to get extremely ill. To protect against an unforeseen claim similar to these, commercial umbrella insurance protection is a must.
Purpose of Umbrella Coverage
Umbrella coverage is designed to protect an organization against monumental liability claims that can demolish a business through a large financial judgment. Typically, an umbrella policy serves the following purposes:
Provides coverage for potential damages and court defense fees that exceed underlying insurance policies (typically CGL policies).
Provides coverage in situations that are not covered by underlying insurance policies but are not excluded from the umbrella policy. This benefit is subject to a self-insured retention (SIR), similar to a deductible, in which the policy holder is responsible for losses up to the SIR amount.
Applies to claims where the aggregate limit of the underlying policy has been met. The umbrella policy will cover the portion of the claim that cannot be paid with the underlying policy because there are not enough funds available in the policy to cover the entire claim. For instance, if at the time of a claim your CGL policy has $500,000 remaining and the claim in question is $1.5 million, then the CGL policy will cover $500,000 and then the umbrella policy will cover the remaining $1 million.
Coverage Details
A typical umbrella policy has the following features:
Offers coverage for worldwide; personal injury; blanket contractual liability protection; care, custody and control; non-owned aircraft liability; watercraft liability; advertisers liability; liquor law liability; and explosion, collapse and underground (XCU) liability.
Offers an extension of insurance protection for additional insureds.
Policies follow form, meaning they abide by similar provisions and cover similar losses as the underlying policy. If claims are not covered by an underlying policy, the umbrella policy makes the business responsible for the loss if it exceeds SIR limits. The damage must also involve personal injury, property damage or advertising injury.
The insurer has the right to investigate all claims not covered by any underlying insurance.
Policies either cover all individuals or cover parties that gain insured status within the contract. Policies also protect an organization's executive officers, regular employees, directors and stockholders acting on behalf of the organization. Protection for additional insureds is typically excluded when claims involve motorized vehicles, watercrafts and aircrafts.
Beyond these stipulations, a commercial umbrella policy ascertains that an organization must hold an underlying insurance policy during the term of the policy.
 Builders Risk and Installation Insurance
Risk Factor
A building under construction is not covered under a standard building insurance policy or a home insurance policy since it is not a complete structure. As a contractor, you may be responsible for unique loss exposures related to buildings under construction such as the theft of building materials and high valued equipment such as generators and compressors.
 Solution
Builders risk and installation insurance provides coverage for homes or buildings while undergoing construction, until they are completed. The policy covers the contractors' interest in materials at the job site before they are installed, construction materials in transit designated for the contractors' equipment insurance–a policy specially and the value of the property being constructed until it is completed.
The Basics of Builders Risk Insurance
Building and construction projects are complicated with no shortage of things that can go wrong. With everything that can happen during the construction process, it is essential to have the proper insurance in place. Of all of the different insurance coverages to consider, builders risk insurance is one of the most essential for companies in the construction industry.
While builders risk insurance, also sometimes referred to as course of construction insurance, is important, it is also very complex and easily misunderstood. This Coverage Insights examines what you need to know about builders risk insurance and how it can protect your company.
What Is Builders Risk Insurance?
Builders risk insurance is a specialized type of property insurance that is intended to provide protection for buildings and structures that are under construction. These policies protect project owners, general contractors and subcontractors against direct physical loss or damage to covered property.
In many instances, builders risk policies also provide coverage for materials and supplies that are on-site, in transit and being stored temporarily at off-site locations if they are intended to become a permanent part of a building or structure. What's more, builders risk policies can be written to include coverage for loss of income and additional expenses. This coverage would apply if the completion of a project is delayed due to property damage caused by a covered cause of loss.
Builders risk coverage is a temporary form of insurance. Coverage applies only during the course of construction, erection and fabrication. In most cases, builders risk coverage stays in force until a construction project is accepted by the project owner or once construction is considered complete. Once construction is completed, it is up to the owner of the building or structure to secure traditional property insurance.
Another thing to keep in mind is that there is no standard form of builders risk insurance. Policies can vary between insurance companies, and, in many instances, the coverage terms of a builders risk policy can be negotiated. In most cases, builders risk policies are written on an "all risk" basis. This means that coverage applies for all causes of loss except those specifically excluded by the policy.
What Am I Protected From?
Builders risk insurance can cover a wide range of causes of property damage. The exact parameters of your policy may vary, but in general, builders risk insurance includes coverage for the following causes of property damage:
Fire
Wind
Hail
Theft
Lightning
Explosion
Impact by vehicle or aircraft
Vandalism
It is important to comb over your policy carefully in order to make sure you are aware of what is and isn't covered under your builders risk insurance. Builders risk policies often do not provide coverage for property damage caused by flaws in design, planning or workmanship. Other specific exclusions may be included in your policy. While exclusions vary from policy to policy, the following cases of loss are typically not covered under builders risk policies:
Property damage caused by employee dishonesty or theft
Property damage caused by earthquakes
Acts of war
Government actions
Mechanical breakdowns
Talk to Your Broker
Builders risk insurance is necessary coverage for many businesses. Remember, we're here to help you with all of your construction industry insurance needs. Protect your project, your wallet and your company by contacting O'Connor Insurance Associates to discuss builders risk insurance today.
Contractors Professional Liability Insurance
Normally reserved for design professionals, such as architects, engineers or web designers, contractors professional liability insurance (CPLI) protects contractors from claims arising from negligent errors or omissions that occur while they are performing a professional service. This coverage has become increasingly necessary for contractors who have taken on the responsibility of both designing and building.
What Exactly Does CPLI Cover?
It is a common belief that an error or omission made during the design-build process is covered under a typical commercial general liability (CGL) policy. Although professional liability is not excluded on the basic CGL policy, insurers often add an endorsement to exclude it. A CGL policy covers contractors against bodily injury or tangible property damage due to their professional service, but not economic damages (financial losses). And because the majority of all claims against design professionals are for economic damages, CGL coverage would not apply.
CPLI fills that coverage gap by protecting contractors from claims made due to an error or omission that occurred while they were performing a professional service. Examples of situations in which a CPLI claim may arise include:
Improper design of a concrete floor that cracks under the weight of a company's equipment
Installation of a heating and cooling system found to be incapable of properly ventilating a building
A design defect that prohibits a building from being certified
A flaw in a building's structure that causes a business interruption in order to have the flaw repaired
Even if a contractor subcontracts the design work and indemnifies the contractor from any liability, CPLI is still a good coverage to have. There are several reasons for this:
The indemnification, also known as a hold harmless clause (or provision), may not be enforceable.
If the design company went out of business or no longer carries professional liability coverage when the claim is made, the contractor may be out of luck and held responsible for the damages.
If the design professional's policy limits are low or exhausted, the contractor may be found liable.
CPLI Specifics
CPLI is usually written on a claims-made basis, meaning the policy must be active when a professional liability claim is made in order for coverage to apply. Because of this, CPLI should be carried for a long-term period to ensure there is no possibility of an excluded claim in the future.
The policy may be tailored to include specific types of work done by the design professional. Alternatively, the policy can be made broader by including a list of covered activities.
As an "all-risk" coverage, there are certain things that are excluded under a typical CPLI policy. Typical exclusions include:
Failure to complete a project on time
Deliberate noncompliance with laws and regulations
Performance guarantees (warranties)
Fraud
Ownership, use or maintenance of mobile vehicles, such as automobiles, watercraft or aircraft
Products made by the insured
Faulty workmanship (this is considered a construction risk rather than a design risk)
Pollution
Governmental actions/war
Contractual liability
For more information on CPLI coverage, contact O'Connor Insurance Associates at 704-510-8884 today.