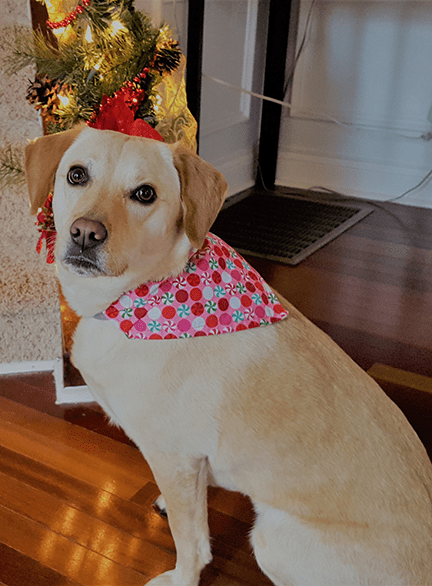 Pets are a part of our families.  Our dog Lucy thinks when the door bell rings the guest has come to see her. She makes sure that person gets a personal greeting (usually a nice sloppy kiss and a wet dog toy) to show her appreciation for that person stopping by.  When it gets hectic with company it can be hard to pay attention to what the pets are doing.  Planning in advance a few things can make sure your pet stays safe.   
Remember even the most gentle pet can get out of sorts when their surroundings are different than normal.  It is very important to set your pet up for success.  If your dog is not used to being around children perhaps his crate might be a safer place when you have small children visiting.  If you know food will be left unattended your fenced yard might be better for Fido.  Does your cat dart out an open door?  Securing her in a bedroom while you have guests coming and going will make certain she is safe.  Thinking ahead and having a plan for your pet will ensure you fur baby is safe. 
Click Here for Holiday Safety Tips for Your Pets from the ASPCA.